<![if !vml]>
<![endif]>
Well another BBQ has been and gone. Everyone was very impressed
with all the hard work put in by Pete & Karen who organised a chocolate
quiz and a pub quiz. Once again a great time was had by all, especially
Storm & Grace who won the chocolate!!!
Julie, Pat, Thomas & I look forward to seeing you all for Halloween (Oct 30th)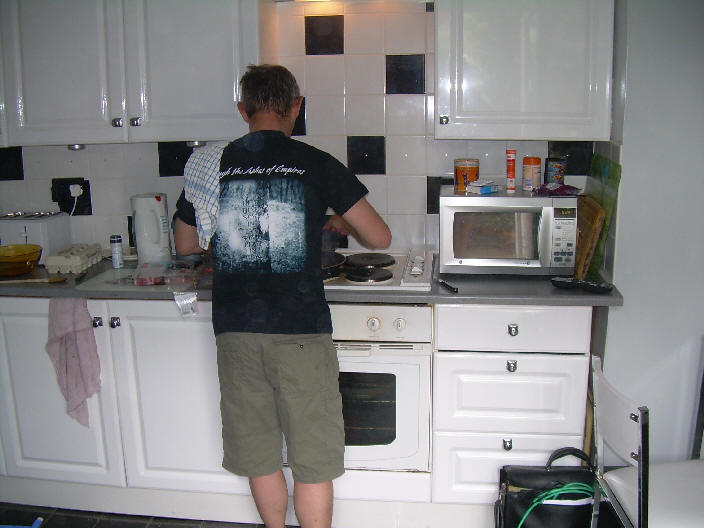 A massive thanks to slick Nick for helping with the set up for the 2nd year running. He's not shabby in the kitchen either
Pete & Karen put the finishing touches to the quiz as the guests start arriving.
The tech guys take over the karaoke machine RST's & FLM's in perfect harmony
Random, it takes a 3 year old to show us how it's done. Even worse, he got the biggest cheer!!!!
The default top table photo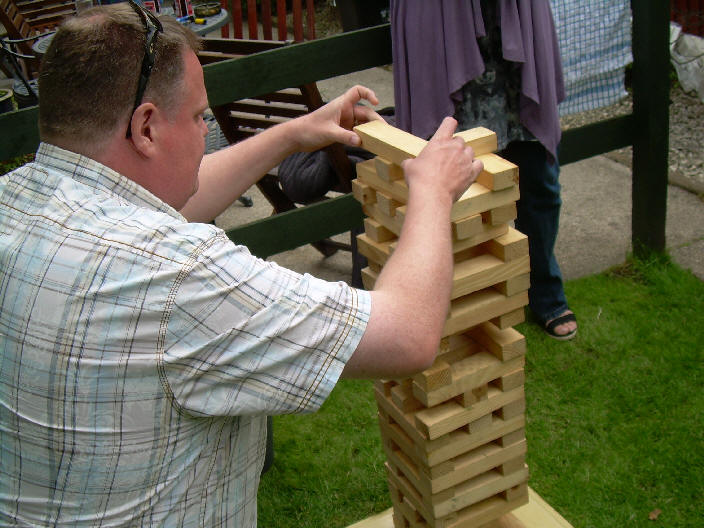 No problem is to small for DSGi staff....................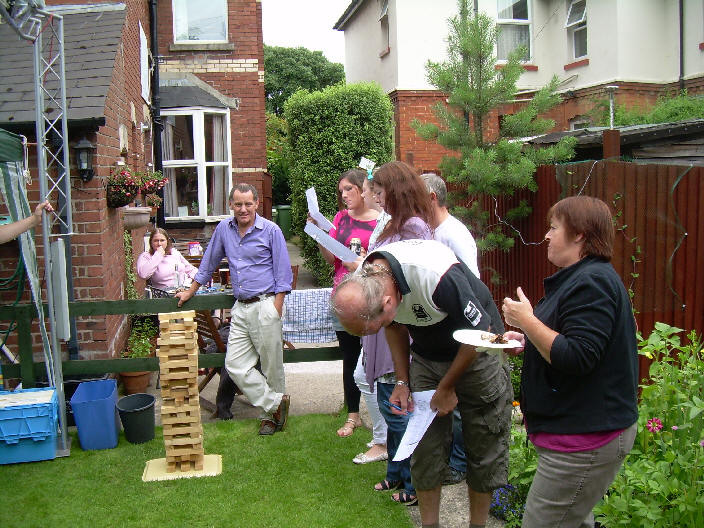 Pete the quiz master grips the garden with quiz mania. (We have already lodged a request for a pop quiz next year)
Nick in stitches having just got a statement from Barclays. Talking of Barclays, you hostess for the night!!!!!!
Charles & Storm swapping answers on the quiz, no wonder she won the chocolate. Charles bending over backwards. (Oh er)
Pat just realising that the doctor was right, you can't drink with those tablets
Chris missing the whole point (No cross bar there mate) and The 3 degrees (Degrees of what is open for debate)
Well here's to Halloween. Don't forget fancy dress only!!!