<![if !vml]>
<![endif]>
Julie and the girls go on a spa weekend
Sarah, Chaz, Pat, Julie, Paula, Wendy and Karen
Obviously not as busy as the pirates then!!!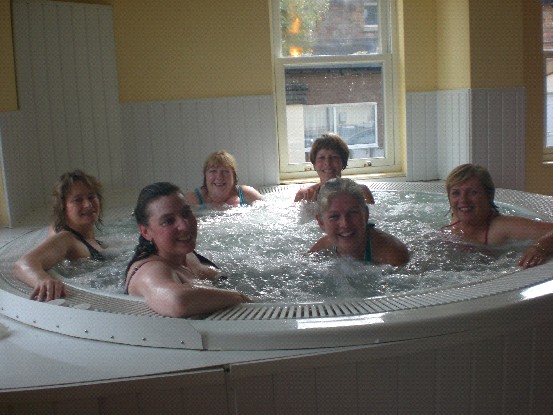 Sarah decides that someone should do some exercise, well for at least 2 minutes before its back to relaxing
Hum, its odd, usually they are quite respectable.
That's more like it until Julie lets the side down by doing the 'Plank' in the restaurant.